The Last Little Polar Bear
by Tim Foresman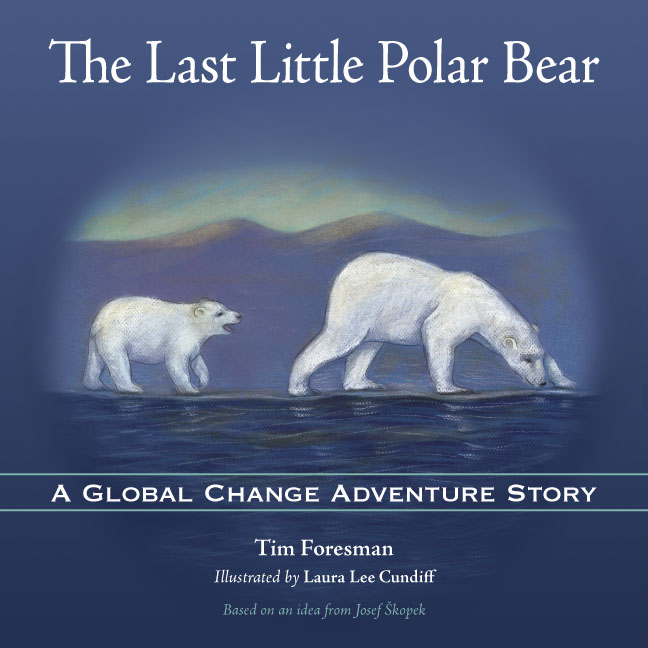 The Last Little Polar Bear is a thoughtfully written and beautifully illustrated book for children about 8-14 years old. It was written out of deep concern for the future of our environment and the world by a scientist, Timothy Foresman, PhD; illustrated by an artist and environmentalist, Laura Lee Cundiff; and published by globally aware publisher Blueline Publishing of Denver, Colorado.
Excerpt from The Last Little Polar Bear:
"The twins crept along in the haze of the twilight sun as it bounced along the horizon among ice spires and mountain ridges for the daily circle of light. And as they walked to the edge of the play area, Nuuk, who had been lying absolutely still in the snow bank, jumped up to full height at the delight of seeing them ..."
For a peak inside the book, to order related products and for more information, go to www.lastlittlepolarbear.org.
To order individual copy(s) of The Last Little Polar Bear for only $19.95 (plus $4.95 shipping/handling each), please enter the quantity desired and press the "Buy Now" button to be taken to our secure server.
For orders of more than 500 books, please click here to download a special order form.